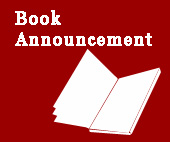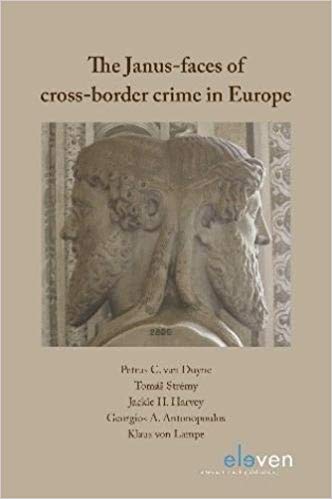 Petrus C. van Duyne, Tomáš Strémy, Jackie H. Harvey; Georgios A. Antonopoulos, Klaus von Lampe (eds.)
The Janus-Faces of Cross-Border Crime in Europe
The Hague: Eleven International Publishing, 2018
338 p.
ISBN: 978-94-6236-871-2












Abstract:
This edited volume contains a selection of peer-reviewed papers originally prepared for the 17th Cross-border Crime Colloquium, held at Comenius University in Bratislava, Slovakia, in June 2017.
Petrus C. van Duyne provides an introduction. Gwen Herkes analyzes European policy documents with a view to the framing of smuggled humans as crime victims. Giacomo Orsini and Anna Sergi show how in the case of the migration crisis, mafia groups gained illicit access to public funding. Miroslav Scheinost examines the connection between migration, organized crime involvement and public perception in the Czech Republic. Parisa Diba, Georgios A. Antonopoulos and Georgios Papanicolaou assess the role of the Internet and digital technologies in the process of human trafficking in the United Kingdom. Miroslav Nozina presents findings from a research project on Vietnamese diaspora involvement in crime, specifically drug trafficking, in the Czech Republic. Trang Nguyen and Klaus von Lampe seek to explain how an open illegal market for cigarettes has been able to persist in Berlin, Germany, for more than 25 years. Anna Markovska and Alexey Serdyuk discuss the nature of the arms trade in post-Soviet Ukraine, with special attention to the situation since 2014. Matjaž Jager provides an overview of the Slovenian stance on tax evasion through tax havens in particular after the Panama papers and Paradise documents leaks. Petrus C. van Duyne, Jackie H. Harvey and Liliya Y. Gelemerova examine how the FATF deals with cases of grand corruption, their prevalence and impact. Michele Riccardi and Riccardo Milani investigate the opacity of business ownership as a money-laundering threat. Tomáš Strémy, Natália Hangácová and Martin Kotovsky explain the nature and organization of VAT frauds in the Slovak context. Anna Maria Maugeri reviews different strategies to tackle the infiltration of legal businesses by organized and economic crime.




---

To download a PDF-file with the cover, table of contents and introductory chapter of the book, or to download complete volumes from this book series, visit the Cross-Border Crime Colloquium website.


---
Cross-border Crime book series | Organized Crime Book Reviews | home | Index | Links | e-mail