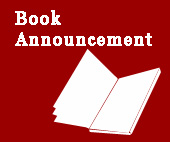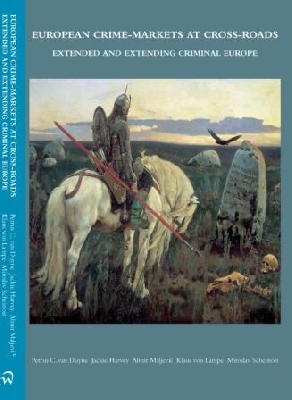 Petrus C. van Duyne, Jackie Harvey, Almir Maljevic, Miroslav Scheinost, Klaus von Lampe (eds.)
European crime-markets at cross-roads: Extended and extending criminal Europe
Nijmegen: Wolf Legal Publishers, 2008
290 p.
ISBN-13: 978-909-5850-392-3







Abstract:
This edited volume contains a selection of peer-reviewed papers originally prepared for the 9th Cross-border Crime Colloquium, held in Prague in October 2007. Klaus von Lampe gives an overview of the study of organized crime in Europe. Jon Spencer explores two high profile cases of human trafficking in the UK to underline how the reporting of trafficking is linked to migration and organized crime. Anja Logonder compares Slovene and Serbian offenders described as "organized criminals". Miroslav Scheinost and Simona Diblikova examine the legal concept of criminal conspiracy in the Czech Republic. Anna Markovska and Colleen Moore compare the legal framework for combating human trafficking in the UK and the Ukraine. Darko Datzer, Almir Maljevic, Muhamed Budimlic and Elmedin Muratbegovic present a study on police corruption in Bosnia and Herzegovina. Georgios Antonopoulos investigates the cigarette smuggling business in Greece. Tom Vander Beken and Kristo Verfaillie argue that scenario planning might be an interesting methodological tool with which to introduce future oriented assessment reports, illustrated with an application of this technique to the vulnerability of economic markets in Europe. Brendon Quirke reviews the experience of the Czech Republic in seeking to establish and strengthen anti-EU fraud structures and measures. Konstantin Pashev describes VAT fraud in the European Union with a special focus on Bulgaria. Maarten van Dijck discusses the role of the banking sector in the fight against money laundering. Jackie Harvey and Siu Fung Lau assess the integrity of the data currently informing policy on money laundering. Vesna Nikolic-Ristanovic and Sanja Copic analyse the theory and practice of Serbian legislation on money laundering. Petrus van Duyne and Stefano Donati explore ways to determine the volume of crime-money and its criminal management in the Serbian economy. Thomas Schulte and Martin Boberg present a scenario project on criminal money management.

To download a PDF-file with the cover, table of contents and introductory chapter of the book, or to download complete volumes from this book series, visit the Cross-Border Crime Colloquium website.


---
Cross-border Crime book series | Organized Crime Book Reviews | home | Index | Links | e-mail