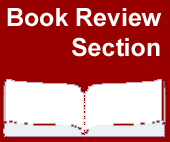 Reporting on Organised Crime: A Shift from Description to Explanation in the Belgian Annual Report on Organised Crime
Christopher Black and Tom Vander Beken
Antwerpen: Maklu, 2001
117 p.


Subject, Methods, Database:
A discursive study on how to incorporate a holistic strategic analysis into the Belgian Ministry of Justice's Annual Report on Organised Crime. The discussion is based on a review of Canadian, Australian and Dutch organized crime reports and the pertinent sociological literature as well as on interviews conducted with organized crime researchers and law enforcement officials.

Content:
In the year 2000 the Belgian Minister of Justice asked the Ghent University's Research Group Drug Policy, Criminal Policy and International Crime to explore how the short-term methodology currently used as the basis for the Annual Report on Organised Crime can be converted into a long-term methodology with a special emphasis on the assessment of the threat posed by organized crime to the legal economic sectors. In a previous report entitled "Measuring Organised Crime in Belgium: A Risk-Based Methodology," the Ghent University Research Group had recommended such a comprehensive framework.
Organized crime is essentially conceptualized as "a function of the market for illicit goods and services" (p. 23), i.e. market principles are seen to significantly influence the way criminals and criminal activities are organized. Criminal groups and illicit activities, in turn, are considered in a broader social context with regard to how organized crime impacts on society and how organized crime is affected by law enforcement regulatory efforts.
To this overall framework a risk-based methodology is applied. Risk-assessment is intended to serve two purposes. On the one hand, it is seen as a useful way in which to provide a clear prioritisation of issues regarding available policy responses and in so doing establishing a framework that allows for the monitoring and evaluation of clearly targeted and multi-disciplinary policies against organized crime. On the other hand, risk assessment is understood as a method to systematically analyze socio-economic and political variables and their potential impact on organized crime with reference to the likelihood of threat and the level of damage occurring. The systematic analysis comprises three stages. The first stage includes an environmental scan which seeks to identify relevant social trends by collecting and processing information from all available sources. The second stage involves a three-part assessment of the primary elements of analysis: criminal structures, counter-measures, and licit and illicit markets. The analysis of criminal structures aims at ranking the threat of identified organized crime groups based on a matrix of attributes. In the analysis of licit and illicit markets, two questions are addressed: What are the actual levels of organized criminal involvement in illicit markets? And how vulnerable are specific licit markets to organized crime? The third stage provides an opportunity to link the three elements (structures, counter-measures, markets) back into a more considered whole.

Assessment:
Official reports on organized crime have a tendency to tell more about the reporting agency than about social reality. What is reported as a manifestation of organized crime is a function of institutional ideology and the selective use of limited investigative capacities. When attempts are made to overcome these restrictions in order to arrive at a more comprehensive and less biased assessment of the state of organized crime a word of praise and encouragement is in order. By getting academics involved in the design of its Annual Report on Organised Crime the Belgian Minister of Justice has made a giant leap that bridges a gap that all too often has hindered the emergence of a more rational understanding of organized crime. The Ghent University's Research Group in turn has taken the opportunity to introduce to government and law enforcement officials a number of valuable concepts for the analysis of organized crime. First and foremost is the emphasis the researchers place on Dwight C. Smith's spectrum based theory of enterprise which shifts the focus from allegedly stable criminal organizations to fluid structures responding to market imperatives.
However, from "Reporting on Organised Crime" it is not clear whether future Belgian organized crime reports will substantially differ from the previous ones, or whether the scholarly contributions by the Ghent University will merely serve as decoration for reports that continue to selectively represent portions of the social universe in accordance with institutional interests and preconceptions. "Reporting on Organised Crime", despite a high level of theoretical discussion and an impressive penetration of the academic literature, contains too many loose ends and leaves too much to the discretion of officials to mark a definite parting from old established ways. For example, the authors do not provide an analysis of how the various attributes ascribed to criminal groups, such as group-size and the use of violence, affect the capacity for social harm, the ultimate measure in the proposed analysis. Without empirically grounded theory on the interrelation between the various attributes under consideration it appears highly speculative to determine "the relative levels of threat posed by organised crime groups" (p. 64) based on these attributes.
Another reservation has to be made regarding the question of the relationship between organized crime and the legal economy. On the one hand, the authors of "Reporting on Organised Crime" stress Smith's argument that the distinction between legal and illegal business is arbitrary and therefore organized crime in the legal economy is not only about infiltration by stereotypical gangsters, but also refers to organized criminal activities conducted by members of the business community. However, the conceptualization of criminal structures as is implied, for example, in the list of attributes proposed for assessing the threat of "organized criminal groups" appears to reflect only traditional perceptions of groups of career criminals who infiltrate legal businesses. In this context it seems insufficient to admit that the use of the term "vulnerability" risks misunderstandings (p. 77). In order to overcome the conventional orientation of anti-organized crime efforts towards socially marginalized criminal actors, it appears the authors of "Reporting on Organised Crime" would have done well to spell out in more precise terms how the analysis of white-collar criminal networks and their dealings should be incorporated in the overall analysis of organized crime. Otherwise, there seems little ground for hope that in the future the Belgian government will report more thoroughly and with greater analytical clarity on organized business crime.

Overall evaluation:
A noteworthy attempt to introduce sociological theory into the official reporting on organized crime. Particularly valuable is the review of organized crime reports from the Netherlands, Canada and Australia and the concise summary of the academic organized crime literature. Overall, however, "Reporting on Organised Crime" gives the appearance of an unfinished product, with many of the issues it raises in need of further elaboration.


Further Reading:
Black, Christopher, Vander Beken, Tom, De Ruyver, Brice, Measuring Organised Crime in Belgium, Antwerpen: Maklu, 2000.
von Lampe, Klaus, Assessing Organized Crime: The Case of Germany, ECPR SG Organised Crime eNewsletter OC, No. 3, September 2002.
von Lampe, Klaus, Making the second step before the first: Assessing organized crime - The case of Germany, Crime, Law and Social Change, 42(4-5), 2004, 227-259
von Lampe, Klaus, Measuring Organised Crime: A Critique of Current Approaches, in: P. van Duyne et al. (eds.), Threats and Phantoms of Organised Crime, Corruption and Terrorism, Nijmegen: Wolf Legal Publishers, 2004, 85-116
von Lampe, Klaus, Proposal for a Common European Approach to Assess Organised Crime, Assessing Organised Crime project, Deliverable 22, 30 November 2005 (PDF)


© Klaus von Lampe, all rights reserved.
---