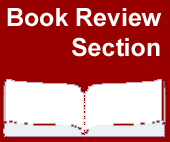 The Billionaire Boys Club
Horton, Sue
New York: St. Martin's Paperbacks, 1990
354 p.


Subject, Methods, Database:
A journalistic account of a sect-like group of wannabe yuppies in California that fell apart when its leader turned to murder in order to gain revenues after legal business ventures had failed. Data were obtained from court files as well as from interviews with group members, their families, the victim's families and law enforcement officials.

Content:
The Billionaire Boys Club (BBC) was founded in 1983 by an overambitious failed commodities dealer, then 23 years old. The BBC recruited the sons of wealthy L.A. area families with the promise of quick success in business life. The BBC structure was grouped around a number of enterprises, most notably an eventually fraudulent commodities investment firm. In an attempt to gain control of a million-dollar bank account the group leader, together with a trusted group member, a criminal and former security guard, apparently killed a man. When access to the victim's funds was denied, the inner circle of the BBC turned to the kidnapping of a group member's father, who died while being transported to a safe house.
The group cohesion collapsed when some members turned to the police. Threats of violence against potential defectors, though quite credible, turned out to be ineffective.

Assessment:
The book seems to be well researched and is well written. It explores an odd case of white-collar crime coupled with violent predatory crime. Interestingly, the potential for violence was obtained through the recruitment of a culturally and socially distinct group-member, the said former security guard. Under strain, the group's binder, the suggestive power of its leader, proved insufficient to maintain loyalty and to bridge the gap between a criminally oriented core group and the more law-abiding outer circle. This underscores the importance of both cultural homogeneity and a mutal basis of trust for the cohesion of criminal groups.

Overall Evaluation:
An entertaining and informative read on an odd case of group crime.


© Klaus von Lampe, all rights reserved.
---