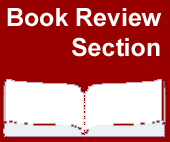 Mr. Nice
Howard Marks
London: Vintage, 1998
466 p.


Subject, Methods, Database:
The autobiography of the Welsh dope dealer Howard Marks.

Content:
Howard Marks has been one of the pioneers of international drug dealing and money laundering during the 1970s and 1980s, with ties stretching across Europe, the Middle East, East Asia and North America.
Born in Wales and educated at Oxford's prestigious Balliol College, Marks found his way into the world of dope trafficking through the hippie drug culture of the late 1960s. When one of his undergraduate friends got busted in Germany, the Pakistani supplier asked him to fill the gap. Although the deal did not materialize, it led Marks to gather a group of friends for distributing hashish. Suppliers, business partners and customers were all linked, by some way or another, to people Marks had met during his years in Oxford.
Marks and his pals, including the one formerly detained in Germany, moved up the ladder from smuggling and selling small quantities of drugs to large scale importation when they teamed up with the self-proclaimed Provisional IRA combatant Jim McCann who arranged for large consignments of dope from Pakistan to be funnelled through Shannon airport in Ireland. From there the hashish was smuggled to the British mainland by ferry in the hidden compartments of specially prepared Ford Capri cars that were driven by an assortment of old friends from Wales and Oxford.
By this time, 1972, Marks had set up or invested in legal businesses, including a boutique and a stamp dealership, to launder his drug profits and to give himself the appearance of a legitimate businessman.
In 1973, a new scheme was put into action that involved filling speakers with hashish and sending them across the Atlantic along with the other equipment of rock bands that went on tour in the United States. A friend of a friend happened to be responsible for manufacturing and arranging the transport of band equipment to and from America. Eventually, a shipment was discovered and Marks and several other participants were indicted. Marks, however, jumped bail and went into hiding.
While on the lam, Marks helped organize the smuggling of large amounts of Middle and Far Eastern dope to New York, where it was picked up by an associate of the Gambino family. The Mafia contact had been unwittingly established through a Californian defense attorney who represented both the Gambino associate and an accomplice of Marks. Between 1975 and 1978, twenty-four loads totalling 55,000 pounds of marijuana and hashish were imported through JFK airport. The total profit made by all the participants was $ 48 million.
After years in hiding, Marks was arrested in 1980 in connection with a scam to import Colombian marijuana to Great Britain. By concocting a story about having been a spy for British and Mexican intelligence agencies he succeeded in winning a non-guilty verdict on drug-trafficking charges but ended up with convictions for using false passports and for his involvement in the 1973 rock-group scam.
Following his release from prison in 1982, Marks went straight for several months operating a secretarial service and a wine and spirits import firm, but: "None of this was exciting and none of it was making any real money" (p. 207).
Soon, Marks was back in business and on a grander scale than before. He managed to activate a contact to a hashish producer at the Afghan-Pakistani border who supplied tons of dope that were brought to the U.S. by plane and boat. The money was moved in the opposite direction through banks in Hong Kong.
As a cover, Marks became involved in a paper-mill business in Pakistan and a London based travel agency specializing in flights to China.
In 1987, the arrest of several of his friends in Vancouver, Canada, caused Marks to withdraw from the drug business. This did not save him, however, from being arrested himself the following year. After a lengthy legal struggle, Marks was extradited from Spain, where he had resided during the previous years, to the United States. He was put on trial in Florida in 1990 and pleaded guilty to racketeering charges, after his brother-in-law and chief money launderer had announced he would testify against him. After some five years in Terre Haute federal penitentiary, Marks was paroled and returned to Great Britain.

Assessment:
"Mr. Nice" is a fun book to read. The descriptions of persons and events are vivid and not without literary quality. Especially the portrait of Jim McCann appears to be straight out of a novel. At the same time, the book contains a wealth of information about the structure, dynamics and modi operandi of the international drug business in the 1970s and 1980s. It is intriguing to learn about the ever expanding net of contacts that Marks used to organize large scale transactions involving diverse actors in various countries. Far from supporting stereotypical notions of transnational drug syndicates, "Mr. Nice" emphasizes the human factor in illegal markets.
Marks shows a big ego, and he is a fan of "The Godfather" and Mafia lore; familiar things when criminals tell their tale. What differentiates this autobiography from other self-accounts of criminals is that Marks is no turncoat. He does not write about his past deeds from a moral distance. On the contrary, he makes no efforts to hide his general contempt for regulations and stresses that he views the hashish trade as just another line of business that should not have any criminal connotations.
From the same perspective, Marks comments on his adversaries. In particular, he is highly critical of the American criminal justice system and he misses no opportunity to pour ridicule on the DEA.

Overall evaluation:
An entertaining and tremendously informative book about the inner workings of the international drug trade of the 1970s and 1980s.


Further Reading
Morselli, Carlo, Structuring Mr. Nice: Entrepreneurial opportunities and brokerage positioning in the cannabis trade, in: Crime, Law and Social Change 35 (3), 2001, 203-244.
Saline, Carol, Dr. Snow: How the FBI Nailed an Ivy League Coke King, New York: Signet, 1989.


© Klaus von Lampe, all rights reserved.
---