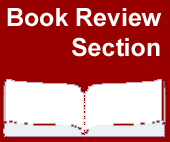 Cop Hunter
Vincent Murano
with William Hoffer
New York: Pocket Books, 1991
300 p.


Subject, Methods, Database:
An autobiographic account of an undercover agent for NYPD's Internal Affairs Division provides anecdotal evidence of corruption among New York police officers between 1977 and 1986.

Content:
The cases of police corruption discussed by Vincent Murano include the sale of information from police files and the sale of police equipment to criminals, police officers being engaged in burglary, drug and arms trafficking, and bribery of police officers by drug traffickers and gamblers in exchange for immunity from law enforcement. Insights are given into undercover tactics applied by Murano in his investigations of corrupt police officers.
Murano and Hoffer argue that the IAD and the police department in general never had any intention of making a full assault against police corruption because of the overriding interest to protect the reputation of the department and of the senior officers at the top of the hierarchy who had made their careers in the corrupt environment of the Pre-Knapp-Commission NYPD.

Assessment:
The autobiographic perspective seems appropriate to shed light on the institutional mechanisms promoting and protecting corrupt structures within the NYPD.

Overall Evaluation:
An informative and entertaining read that makes a good supplement to the scholarly literature on police corruption.


© Klaus von Lampe, all rights reserved.
---