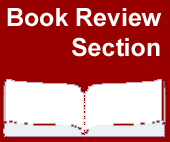 Murder Machine: A True Story of Murder, Madness, and the Mafia
Gene Mustain and Jerry Capeci
New York: Dutton, 1992
418 p.


Subject, Methods, Database:
This is the story of the rise and fall of the Roy DeMeo crew of the Gambino crime family, as told to crime reporters Mustain and Capeci by law enforcement officers and by Dominick Montiglio, nephew of the late Gambino capo Nino Gaggi.

Content:
Roy DeMeo grew up in the Flatlands neighborhood of Brooklyn in the 1940s and 1950s. Despite his middle class family background he had become a fullfledged criminal by the time he had reached his early twenties, deriving a considerable income from loan sharking and fencing stolen goods. He gathered around him a bunch of car thieves and drug dealers that came to be known as the DeMeo crew. In 1966, DeMeo met Gambino soldier Nino Gaggi who took him under his wings.
Dominick Montiglio grew up in a house his mother shared with her brother Nino Gaggi in Bath Beach, Brooklyn. Montiglio began working for his uncle after returning from Vietnam. The ex-Green Beret picked up vig payments from Gaggi's loan shark customers and accompanied Gaggi to meetings. These included collecting money from the DeMeo crew and delivering shares of the proceeds to Paul Castellano, then, in the mid 1970s, a Gambino capo.
The DeMeo crew has become most notorious for a series of murders committed for revenge, greed, to eliminate seemingly unreliable accomplices in the drug and stolen car business, or on a contract basis. Unlike stereotypical mob hits, victims were made to disappear by chopping up the bodies.
In 1983, under increasing pressure from grand jury investigations, Roy DeMeo himself was killed, presumably on orders of Castellano, now boss of the Gambino family, who feared DeMeo might become a cooperating witness.
In 1985, based in part on information provided by Montiglio, who had become a fringe member of the DeMeo crew and a drug dealer, the remaining crew was brought to trial along with Nino Gaggi and Paul Castellano as the alleged heads of the car-theft conspiracy. The trial, which dealt with only parts of the overall indictment, ended with mixed results, including acquittals and hung juries on the murder counts. Castellano had been shot to death shortly after the indictment. Gaggi was found guilty of conspiracy to steal cars. In 1988, the remaining indictments were tried in a RICO case. A fatal heart attack spared Gaggi from being convicted on all counts along with the remaining crew members in 1989.
Montiglio pleaded guilty to RICO charges and received five years on probation. While in the witness protection program he apparently managed to turn his life around, making his living in merchandising of entirely legitimate products.

Assessment:
Murder Machine is one piece in the puzzle of the overall picture of Cosa Nostra related crime in New York in the 1970s and 1980s. In other books on organized crime the DeMeo crew is mentioned only in passing as the ones who got Paul Castellano indicted on car-theft conspiracy charges and who hooked up the Westies with the Gambino family.
What makes the book interesting are not so much the graphic accounts of the murders but the various motives for which they were committed. Also intriguing is the set of different personalities that made up the DeMeo crew. The story of Dominick Montiglio, as told by Mustain and Capeci, is a good example of the influence of the social environment on personal development. Montiglio is portrayed as someone who against his own and his parents' best will was drawn into "that life".

Overall Evaluation:
One of many books on organized crime in New York, but one that makes good and interesting reading nonetheless.


Further Reading:
Joseph F. O'Brien and Andris Kurins, Boss of Bosses, New York: Simon and Schuster, 1991.
T. J. English, The Westies, New York: G. P. Putnam's Sons, 1990.
Gene Mustain and Jerry Capeci, Mob Star, New York: Franklin Watts, 1988.


© Klaus von Lampe, all rights reserved.
---