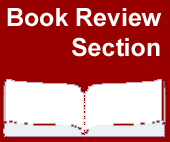 Mob Lawyer
Frank Ragano and Selwyn Raab
New York: Charles Scribner's Sons, 1994
372 p.

Subject, Methods, Database:
An autobiographical account by Tampa, FL, lawyer Frank Ragano of his life as attorney and friend of Santo Trafficante and Jimmy Hoffa. Co-author Raab, a reporter for The New York Times, adds historic background information and comments.

Content:
Frank Ragano, born 1923, started representing Tampa Mafia boss Santo Trafficante jr. and his associates in the mid 1950s. In the 1960s he joined Teamster president Jimmy Hoffa's defense team. Ragano established a friendly relationship to both. In the late 1960s, Ragano himself became the target of federal law-enforcement agencies, eventually being convicted on tax-evasion charges. After reinstatement as an attorney, Ragano once again represented Trafficante in a racketeering trial in 1986. Ragano claims that shortly before his death, Trafficante admitted to having conspired with Carlos Marcello from New Orleans in murdering President Kennedy. Ragano also presents a hearsay account by Trafficante of how East Coast Mafiosi killed Jimmy Hoffa.

Assessment:
An interesting inside look at trial strategies in organized-crime cases from the defense point of view and an illustrative description of the private side of Santo Trafficante and Jimmy Hoffa. Some light is also shed on shady real-estate deals and kickbacks in connection with Teamster pension fund loans. As far as the Kennedy assassination and the disappearance of Jimmy Hoffa are concerned, Ragano offers just another version of what went on behind the scenes. The book is most impressive where Ragono relates his first-hand experience as the target of federal anti-organized-crime-campaigns.

Overall evaluation:
An entertaining and informative book that becomes somewhat dubious towards the end when Trafficante's alleged confession to Ragano about the Kennedy and Hoffa murders is presented.


© Klaus von Lampe, all rights reserved.
---