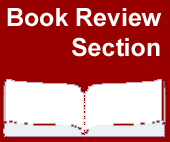 Global Organized Crime: Trends and Developments
Dina Siegel, Henk van de Bunt, Damian Zaitch (eds.)
Dordrecht, The Netherlands: Kluwer Academic Publishers, 2003
199 p.


Subject, Methods, Database:
This anthology contains sixteen papers originally prepared for seminars at the Centre for Information and Research on Organized Crime (CIROC) in 2002 and 2003, addressing various aspects of international organized crime, including drug trafficking, human trafficking, and terrorism.

Content:
Damian Zaitch reviews trends in cocaine trafficking in the Netherlands and Spain, drawing mainly on his study "Trafficking Cocaine". Menachem Amir describes the role of Israeli groups in the domestic and international ecstasy trade. Alain Labrouse critically assesses the war on drugs with particular emphasis on the UN Office for Drug Control and Crime Prevention (ODCCP) and the US government. Francisco Thoumi, in another discussion of ODCCP programs, argues that anti-drug policies in the Andean countries do not promote regime legitimacy and strong governability and are therefore bound to fail. Frank Bovenkerk outlines the link between the Yugoslavian Wars of Partition in the 1990s and the corrupt Milosevic regime (1988 - 2000) on the one hand, and the rise of organized crime in Yugoslavia on the other. Dina Siegel explores the Russian Mafia in Israel, Belgium, Germany and Cyprus, arguing that it is a transnational criminal organization or a set of various interconnected criminal groups taking advantage of the immigrant communities in each of these countries. Emil Plywaczewski presents law enforcement data on Russian-speaking organized criminals in Poland. Dina Siegel and Yucel Yesilgoz describe the situation of Russian speaking prostitutes in Turkey based on interviews conducted among prostitutes and Turkish men, concluding that voluntary prostitution is prevalent. Alexis Aronowitz provides a systematic overview over human trafficking, pointing out that besides the sex industry, conventional market economies like restaurants, factories and farms, and the domestic service economy are also profiting from smuggled and trafficked migrants. Edward Kleemans and Henk van de Bunt analyze ten cases of human trafficking and alien smuggling from the Organised Crime Monitor database with a view to the structure of criminal groups involved in these activities. Richard Staring summarizes the findings from two empirical studies of illegal migrants with regard to the role of human smugglers in facilitating the arrival of illegal immigrants in the Netherlands. He stresses the importance of family and friendship support networks, even in cases where human smugglers are used. Michael Levi investigates trends in plastic card fraud and non-plastic fraud in the UK, emphasizing the interdependence between financial crimes and the normal modes of social organization. Hans Nelen evaluates the first ten years of experience with the proceeds-of-crime approach in the Netherlands, concluding that a lack of solid policy theory and poor law enforcement activities are responsible for poor results. Simha Landau, drawing on crime statistics and survey data, presents evidence supporting the hypothesis that the prevalence of violent crime within Israeli society is positively related to the intensity of stress factors, namely those stemming from the Israeli-Palestinian conflict, and negatively related to the intensity of social support systems. Nikos Passas describes the various forms of informal value transfer systems (IVTS) and their use for licit and illicit purposes, warning that attempts to regulate them without understanding their cultural context and economic function would be ineffective and even counterproductive in the fight against terrorism. Tamara Makarenko proposes a 'crime-terror continuum' to help explain the changing dynamics of the post-Cold War security environment, suggesting that the combination of political and economic motivations in a criminal group poses the greatest security threat and that anti-terrorism efforts should focus more on the criminal activities of terrorist organizations.

Assessment:
This book is not the usual collection of conference papers. Its short chapters partly overlap thematically, thereby combining different views to create a dense picture of phenomena like drug trafficking, anti-drug policies, alien smuggling and human trafficking. Also noteworthy is the fact that most chapters are based on substantial empirical research, some of which has not previously been published in English. A comprehensive bibliography and a name index give added value and make the book easier to handle.

Overall Evaluation:
A nice collection of interesting papers on various aspects of international and transnational organized crime.


Further Reading:
Petrus van Duyne, Matjaz Jager, Klaus von Lampe, James Newell (eds.), Threats and Phantoms of Organised Crime, Corruption and Terrorism: Critical European Perspectives, Nijmegen: Wolf Legal Publishers, 2004 [read abstract]
Stanley Einstein and Menachem Amir (eds.), Organized Crime: Uncertainties and Dilemmas, Chicago: Office of International Criminal Justice, 1999 [read review]
Philip Reichel (ed.), Handbook of Transnational Crime & Justice, Thousand Oaks, CA: Sage Publications, 2005


© Klaus von Lampe, all rights reserved.
---