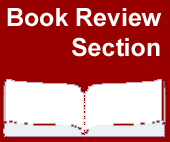 The Mirage
Zay N. Smith and Pamela Zekman
New York: Random House, 1979
257 p.


Subject, Methods, Database:
The story of investigative reporters who ran a tavern in Chicago, "The Mirage", to explore how small business owners are affected by corruption and shakedown schemes.

Content:
After conventional methods had failed to generate substantial information on corrupt city officials who collect pay-offs from bar and restaurant owners in exchange for ignoring health and safety regulations, reporters of the Chicago Sun-Times decided to slip into the role of tavern owners themselves.
In August of 1977, "The Mirage" opened for business after passing all inspections despite severe code violations. In every instance city inspectors had accepted bribes, either upon their own demand or after a go-between, typically a contractor, had made the necessary arrangements. The reporters also learned that tax-fraud was pervasive in the business and that it was systematically encouraged and supported by tax-accounting firms.
The "Mirage" was closed after two and a half months. The following series of reports in the Sun-Times created a scandal which led to the suspension of several city employees, but also to a revision of outdated and conflicting requirements prescribed by the city codes that were used by corrupt inspectors as leverage for shakedowns.

Assessment:
The authors were key figures on the "Mirage" staff. They have put together an entertaining book that tells a lot about corruption, human nature and the tavern business.
To people interested in organized crime, the book is valuable for three reasons: It gives a good example of how investigative journalism can generate data that would otherwise be hard or impossible to get. It shows how systemic corruption works, a major aspect in the context of organized crime. And it shows that even in a mobbed-up city such as Chicago, systemic corruption does not require the involvement of cohesive criminal organizations. In the system of corruption the "Mirage" helped uncover, the so-called Chicago Syndicate played a very marginal role at best. Throughout the book it is only mentioned in passing. This points to another interesting aspect: Apparently, extorting bar owners in Chicago is (or has been) official business, not mob business.

Overall evaluation:
The story of the "Mirage" gives a unique insight view of systemic corruption and its integration in a culture of graft, greed and negligence.



© Klaus von Lampe, all rights reserved.
---