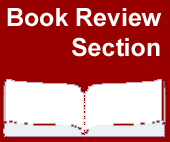 Gangbusters: The Destruction of America's Last Great Mafia Dynasty
Ernest Volkman
New York: Avon Books, 1999
332 p.


Subject, Methods, Database:
A journalistic account of the rise and fall of the Lucchese Family describes how this branch of the Cosa Nostra was left in shambles in the course of internal conflict and relentless law-enforcement assaults. Data were obtained from interviews, court records and police files.

Content:
The Lucchese Familiy used to be a wealthy crime organization from the 1930s through the 1970s, making millions in profits from labor and business racketeering in the trucking industry in Manhattan's garment district, garbage collection on Long Island and carting at JFK airport. At the same time its leading members managed to evade prosecution by maintaining a low profile.
Law-enforcement efforts became more effective only after the NYPD, the FBI and the U.S. attorney's office joined forces in the 1980s. After Antonio "Tony Ducks" Corallo, successor to Gaetano Lucchese as family boss, was convicted in the Commission Trial, the family leadership fell to Vittorio Amuso and Anthony Casso, described as primitive and violence prone street hoods. When they became the target of a RICO investigation the two began to have a number of potential witnesses and alleged internal rivals killed. Eventually, several top ranking Lucchese family members decided to become government witnesses, including Casso.
In the mid 1990s the Lucchese family fell apart into a number of uncoordinated street gangs composed of young street punks with a propensity for violence, drug use and narcotics trafficking.

Assessment:
The first 100 pages of the book are devoted to the general history of Italian-American organized crime. Volkman's smooth account suggests that there are no contradictions and uncertainties in our knowledge about these events while of course there are quite a few. This casts some doubt on the reliability of the rest of the book's content which to some degree is based on previously untapped sources. This scepticism is nurtured, for example, where Volkman describes the inner feelings of a murder victim just prior to being killed (see page 245).

Overall evaluation:
A well written book that is particularly interesting towards the end when Volkman discusses the last 10 years in the history of the Lucchese family. The pleasure, however, is seriously diminished because one is left with a feeling of uncertainty about what of the information contained in the book is based on hard facts and what is not.


© Klaus von Lampe, all rights reserved.
---