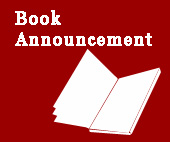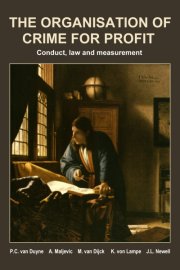 Petrus C. van Duyne, Almir Maljevic, Maarten van Dijck, Klaus von Lampe, James L. Newell (eds.)
The Organisation of Crime for Profit: Conduct, Law and Measurement
Nijmegen: Wolf Legal Publishers, 2006
290 p.
ISBN-13: 978-90-5850-240-7






Abstract:
This edited volume contains a selection of peer-reviewed papers originally prepared for the 7th Cross-border Crime Colloquium, held in Sarajevo in October 2005. Petrus van Duyne provides an introduction. Klaus von Lampe, Maarten van Dijck, Rob Hornsby, Anna Markina and Karen Verpoest present findings from a review of international organized crime literature arguing that the diverse conceptions cannot be ordered into a small number of different models. Barbara Vettori compares the data sources on organized crime available across the EU. Miroslav Scheinost addresses some problems in researching financial and economic crime. Brendan Quirke examines the framework to fight fraud against the budget of the European Union. Almir Maljevic analyzes the framework to fight money laundering in Bosnia and Hercegovina. Norbert Wagner, Martin Boberg, Uwe Beckmann and Thomas Schulte present the results from an organized crime scenario building project. James Newell analyzes the conditions for complicity between politics and crime in the case of the Sicilian Mafia. Petrus van Duyne examines the organisation of business crime, taking cartel building, illegal subcontracting and the illegal cigarette market as examples.

To download a PDF-file with the cover, table of contents and introductory chapter of the book, or to download complete volumes from this book series, visit the Cross-Border Crime Colloquium website.



---
Cross-border Crime book series | Organized Crime Book Reviews | home | Index | Links | e-mail