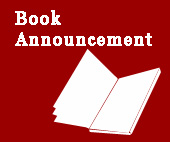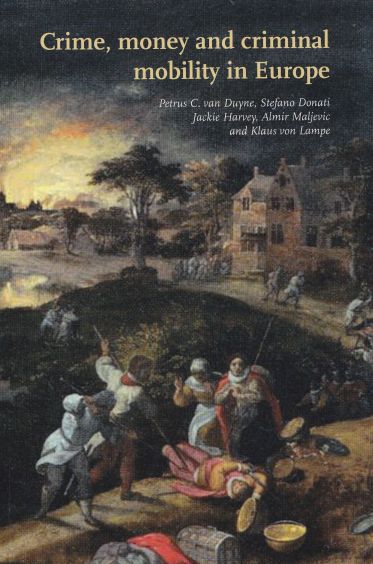 Petrus C. van Duyne, Stefano Donati, Jackie Harvey, Almir Maljevic and Klaus von Lampe (eds.)
Crime, money and criminal mobility in Europe
Nijmegen: Wolf Legal Publishers, 2009
393 p.
ISBN 978-90-5850-477-7







Abstract:
This edited volume contains selected, peer-reviewed papers presented at the 10th Cross-border Crime Colloquium, held in Belgrade, Serbia, in November 2008. Petrus C. van Duyne provides an introduction. Klaus von Lampe examines the ability of smuggling enterprises to cross cultural and language barriers to set up new trafficking routes. Tom Vander Beken and Stijn van Daele present a study on the mobility of itinerant criminal groups engaged in property crimes in Belgium. Philip Gounev, Tihomir Bezlov and Georgi Petrunov investigate the mechanisms of control in domestic and foreign prostitution networks in Bulgaria based on interviews with prostitutes, pimps and police officers. Dina Siegel reports on the role of Bedouin in women trafficking and smuggling in the Negev desert. Vesna Nikolic-Ristanovic examines the relationship between structural victimization and criminal behavior of traffickers in humans in Serbia. Georgios Antonopoulos and Georgios Papanicolaou present a study on the social organization and political economy of the stolen cars market in Greece. Jackie Harvey discusses the effects of anti-money laundering legislation in the UK from the perspective of law enforcement. Antoinette Verhage examines the role of compliance officers in implementing anti-money laundering measures. Petrus C. van Duyne, Melvin R.J. Soudijn and Tessy Kint report on a study into money laundering in the real estate sector in the Netherlands. Karsten Ingvaldsen and Paul Larsson investigate money laundering in the Norwegian securities market. Brendan Quirke reviews the experience in Romania with fighting EU fraud. Mladen Kradzoski discusses discrepancies between anti-corruption legislation and practice in Macedonia, and Barbara Vettori analyzes working conditions and illicit practices impacting upon workers' safety and health in the enlarged European Union.

To download a PDF-file with the cover, table of contents and introductory chapter of the book, or to download complete volumes from this book series, visit the Cross-Border Crime Colloquium website.


---
Cross-border Crime book series | Organized Crime Book Reviews | Organized Crime in the U.S. | Organized Crime in Germany | home | Index | Links | e-mail