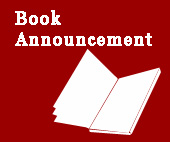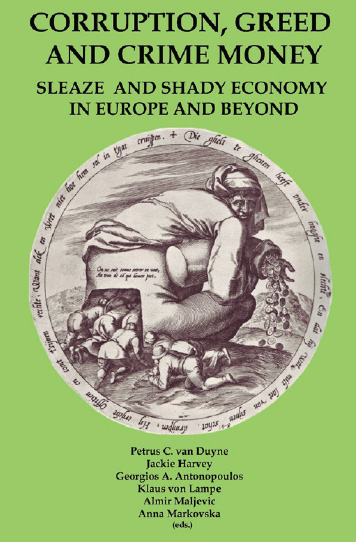 Petrus C. van Duyne, Jackie Harvey, Georgios A. Antonopoulos, Klaus von Lampe, Almir Maljevic, Anna Markovska (eds.)
Corruption, Greed and Crime Money
Nijmegen: Wolf Legal Publishers, 2014
405 p.
ISBN 978-94-6240-128-0








Abstract:
This edited volume contains selected peer-reviewed papers presented at the 14th Cross-border Crime Colloquium, held at Anglia Ruskin University, Cambridge, UK, in May 2013. Petrus van Duyne provides an introduction. Anna Di Ronco assesses the effectiveness of multinational anti-corruption self-regulation in the pharmaceutical industry. Radu Nicolae critically examines the impact of ethics policy on corruption in Romania. Miroslav Scheinost reports on changes in public perception of corruption in the Czech Republic. Marija Zumic analyzes the Serbian 'Money in Cyprus' scandal from the perspective of Discursive Institutionalism. Anna Markovska and Alexey Serdyuk present a study on media represenations of corruption in Ukraine. Anita Lavorgna and Anna Sergi discuss whether corruption is a constituting element of organized crime based on an analysis of Italian crime groups. Daniela Irrera examines the EU contribution to tackling the crime-terror nexus. Mihaela Sandulescu investigates the tensions between anti-money laundering compliance and profit seeking of Swiss banks. Jackie Harvey, Michael Hutchinson and Adam Peacock examine the way in which anti-money laundering is globally policed and enforced by the Financial Action Task Force (FATF). Petrus van Duyne, Wouter de Zanger and Francois Kristen explore the practice of the Dutch criminal asset recovery system, including its turnover, yield and extra coercive powers. Klaus von Lampe, Marin Kurti and John Bae present a systematic overview of the illegal cigarette trade in the United States with a special focus on the situation in New York City. Jon Spencer critically examines anti-human trafficking policy in the UK. Georgios A. Antonopoulos and Steve Hall present findings from an interview-based study on illegal business practices in Greece during the financial crisis. Matjaz Jager and Katja Sugman Stubbs apply the Marxist concept of 'inner contradiction' to the area of economic crime control and argue that the state undermines the proclaimed principle of equal and fair treatment of all, and Ciril Kersmanc presents results from a yearlong qualitative study of economic crime in Slovenia.


To download a PDF-file with the cover, table of contents and introductory chapter of the book, or to download complete volumes from this book series, visit the Cross-Border Crime Colloquium website.



---
Cross-border Crime book series | Organized Crime Book Reviews | Organized Crime in the U.S. | Organized Crime in Germany | home | Index | Links | e-mail