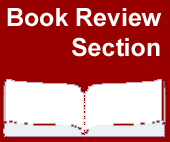 Little Man: Meyer Lansky and the Gangster Life
Lacey, Robert
Boston: Little, Brown and Company, 1991
691 p.


Subject, Methods, Database:
A journalistic biography of Meyer Lansky, based on historical documents and interviews conducted with distant and close acquaintances and relatives of Lansky.

Content:
Meyer Lansky is one of the legendary figures of 20th century organized crime in America. Some see him as the "Godfather of the Godfathers", the real power behind Italian-American gangsterism, and believe that his alleged remark "We're bigger than U.S. Steel" is accurate. Robert Lacey paints a much more sober picture.
Meyer Lansky was born around 1902 in Grodno in the Western parts of Czarist Russia as Meyer Suchowljansky. He came to America in 1911 where his father, coming from a middle class family, found work as a garment presser in the Brownsville section of Brooklyn, New York. In 1912, now with "Lansky" as his last name, Meyer entered school. He was a good student, covering two grades every year so that in 1914 Meyer Lansky had reached sixth grade when financial hardship forced the family to move to Manhattan's Lower East Side. While continuing to be a good student he got involved in street-corner craps games and teamed up with other boys to form a juvenile gang that included later to be famous underworld celebrities like Benjamin "Bugsy" Siegel and Joseph "Doc" Stacher. Eventually he also bumped into Charles "Lucky" Luciano, then the leader of a gang of Sicilian immigrant boys who ran an extortion racket preying on Jewish children. As the legend goes, Lansky and Lucky Luciano immediately had a liking for each other.
After graduating from 8th grade, Lansky took his first job at a tool-and-die shop. After work, despite his small stature of about five foot four, he served as a strong-arm man for a gambling establishment, and in this capacity he was also hired by a union to help solve a labor dispute. Meyer Lansky turned into a full-time gangster with the advent of Prohibition. He went into bootlegging under the protection of underworld kingpin Arnold Rothstein, whom he had previously met at the Bar Mitzvah of the son of mutual friends. Lansky's front was a car and truck rental business he ran with Bugsy Siegel as one of his partners. Numerous ventures involved cooperation with Lucky Luciano. Alongside his bootlegging, Meyer Lansky extended his involvement in gambling to operating and owning craps games, a line of business he expanded after Prohibition was repealed.
Lansky excelled in the world of crime, according to Robert Lacey's analysis, not only because he was bright and tough, but also because he was honest and reliable. He operated gambling as he had his bootlegging, in joint-venture partnerships in which his main role was to organize the money and the share-out.
The first great project, launched in partnership with Frank Costello and Joe Adonis, involved a casino in Saratoga Springs, New York, the Piping Rock, which enjoyed the protection of local politicians. This was followed by the opening of a string of gambling establishments in Hallendale and other communities in Florida, and a Nightclub outside New Orleans. In Hallendale, gambling was conducted on a grand scale with the tacit agreement of the local government. Mutually beneficial, gambling was tolerated in exchange for covert taxation in the form of forfeited bonds and fines which by the mid 1940s had developed into a major source of income for the municipality.
In 1941, Meyer Lansky and a partner, Bill Syms, were officially invited to operate greyhound racing in Council Bluffs, Iowa, to help repay a municipal debt from a failed fairground project. Three years earlier, Lansky had begun to work on rebuilding Cuba's ailing gambling business. Along with racetrack owner Lou Smith who had a contract with the Cuban government to clean up and operate the racing on the island, Lansky reorganized casino gambling with personnel brought over from New York. It was the first time Lansky could work as a gambling entrepreneur in an open and legal fashion and without the need for protection.
During WW II, Lansky contributed to the war effort in various ways, including a part in the cooperation between naval intelligence and underworld to expose German spies and saboteurs.
Towards the end of the 1940s the climate for illegal gambling changed. Citizens' crime commissions and the press began to expose "wide open" gambling and corruption. Meyer Lansky for the first time received media attention and his name and picture began to appear in the papers. In 1950 he was called before the Kefauver committee to testify on his relations to Frank Costello and other underworld figures. During the same year he pleaded guilty to felony gambling charges in Hallendale, where two of his co-owned clubs had to be closed down, and in 1952, following a grand jury investigation, he was sentenced to three months in jail for his gambling activities in Saratoga Springs.
Lansky's luck changed when Cuban President Fulgencio Batista invited him to become adviser on gambling reform, and to carry out, on a larger scale, a cleanup job like the one he had performed in the late 1930s. Lansky himself took over as operator of a newly established casino at the Hotel Nacional which was managed by International Hotels, Inc., a subsidiary of Pan Am, and a year later, 1956, he started work on his own hotel-casino, the Riviera. The Riviera Hotel opened in December 1957 with a floor show headed by Ginger Rogers that was carried in part on American network television. The hotel-casino turned out to be an immense success. Asked why all the gangsters were tolerated in Cuban casinos, the U.S. ambassador Earl Smith reportedly explained, "it seems to be the only way to get honest casinos" (p. 297). Lansky's days in Cuba, however, were numbered when Castro took power in Havana. In October 1960 the Riviera Hotel and 165 other American enterprises were confiscated and nationalized.
Back in the U.S., Meyer Lansky became the target of FBI surveillance. In a bugged hotel room he was overheard commenting on a televised discussion on organized crime. The FBI report notes that when a panelist referred to organized crime as only being second in size to the government, "Lansky remarked to his wife that organized crime was bigger than US Steel" (p. 357). This comment, as Robert Lacey explains, is not a direct quotation. Instead the FBI agent who wrote the particular surveillance report chose to paraphrase what Lansky had said. It was only later that the comment appeared in the press as a direct quotation and eventually ended up in the script for The Godfather II movie which has the Lansky character Hyman Roth whisper to Michael Corleone: "Michael! We're bigger than U.S. Steel". In the 1960s, what Lansky had left were his gambling interests in Nevada. He had invested in Ben Siegel's Flamingo Hotel Casino but had never been actively involved with the management and had visited Las Vegas only infrequently, making his last visit ever in 1956. Nevertheless, Lansky held a crucial position as the conduit for Las Vegas casino investments worth 2.2 million dollars, yielding just over one million cash income from skimmed profits per year. For some of this money, Lansky seems to have been the owner and for some simply the custodian on behalf of two separate shareholdings. This involvement ended with the selling of the Las Vegas casinos to legitimate owners. From the sale of the Sands to Howard Hughes in 1967, Lansky allegedly collected some one million dollars.
With media and law enforcement attention increasing, Meyer Lansky sought to take refuge in Israel but his application for Israeli citizenship was denied on grounds that because of his criminal past he would be likely to endanger the public welfare.
Once again returning to the U.S., Lansky faced a series of indictments, one for tax evasion based on testimony provided by Mafia informer Vincent "Fat Vinnie" Teresa who claimed to have delivered profits from gambling directly to Lansky in Florida at times when Lansky was obviously at other places. Consequently, the jury found him not guilty. The last case brought against Lansky, which pertained to the skimming of Las Vegas casino profits, was dismissed by the judge because of Lansky's poor health and age in 1976. Lansky died from cancer some six years later, on January 15, 1983, in a Miami hospital.

Assessment:
Robert Lacey's description of Meyer Lansky's life is illuminating and insightful. Carefully weighing the evidence, "Little Man" puts Lansky's dealings as a gambling entrepreneur in perspective with Meyer Lansky as a family man and as a public figure who's importance has been blown out of proportion in sensationalistic media accounts. "Fantasy", Lacey stresses, "is an integral element of how organized crime is experienced, perceived, and reported" (p. 394). Behind the shrouds of unsubstantiated allegations Lacey portrays "a professional gambler who had been caught dodging his taxes. A crook, yes - the crook, no" (p. 489).

Overall Evaluation:
This is one of the best gangster biographies ever written. It gives a very good impression of the cultural context and one of the legendary figures of America's classical era of organized crime between 1920 and 1970.


Further Reading:
Messick, Hank, Lansky, New York: Berkley, 1971.
Rockaway, Robert A., But - He Was Good To His Mother: The Lives and Crimes of Jewish Gangsters, Jerusalem: Gefen Publishing House, 1993. (read review)


© Klaus von Lampe, all rights reserved.
---