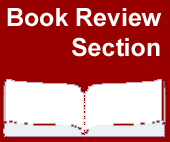 But - He Was Good To His Mother: The Lives and Crimes of Jewish Gangsters
Rockaway, Robert A.
Jerusalem: Gefen Publishing House, 1993
264 p.


Subject, Methods, Database:
An anecdotal account of the life of Jewish-American Gangsters, their activities and their position within the underworld and the Jewish community. Data were obtained from contemporary press reports, the pertinent literature, and from interviews with some of the gangsters themselves, such as Meyer Lansky, and their friends and family.

Content:
Jewish criminals became more and more frequent by the end of the nineteenth century as a result of the immigration of Eastern European Jews to America. Before Prohibition (1920-1933), Monk Eastman, the head of a New York streetgang and a supporter of the local Democratic Party machine, Tammany Hall, was one of the most dominant gangsters. During Prohibition Arnold Rothstein, Waxey Gordon, "Dutch Schultz" Flegenheimer, Benjamin "Bugsy" Siegel, Meyer Lansky and Louis "Lepke" Buchalter in New York, Abner "Longy" Zwillman in Newark (New Jersey), Max "Boo Boo" Hoff in Philadelphia, Charles "King" Solomon in Boston, Morris "Moe" Dalitz in Cleveland, Jack "Greasy Thumb" Guzik in Chicago, Isidore "Kid Cann" Blumenfeld in Minneapolis (Minnesota) and Mickey Cohen in Los Angeles were among the leading figures of America's underworld. They were the children of Immigrants and had either come to the States at an early age or were already born there. Jewish gangsters were involved in rackets like bootlegging, gambling, labor racketeering and contract killing. They tried as best to conceal their activities from their family and neighbors. They made no efforts, unlike their Italian-American counterparts, to have their children marry the offspring of other gangsters or to make their sons get involved in their illegal businesses. Jewish gangsters also lacked the kind of social support that Italian-American Mafiosi enjoyed in their neighborhoods. That is why the activities of the Jewish gangsters like Zwillman and Lansky lasted only a single generation. Only as protectors from anti-Semitic assaults were Jewish gangsters able to gain respect within their communities. Some of them also managed to gain recognition through charitable contributions and support for the state of Israel by supplying money and arms.

Assessment:
Rockaway's collection of anecdotes impresses with its sober and at times empathic description of the individual personalities without a tendency to exaggerate. Rockaway consciously takes into account that he can only present a limited picture and that he depends on sources of varying quality. Some descriptions are detailed and based on a number of sources while others seem to rely on arduous recollections.

Overall evaluation:
An entertaining and informative read on an often neglected aspect of organized crime in the United States. It prompts to delve into Jewish gangsterism as well as into the Jewish immigrant culture in America.


Further Reading:
Robert Lacey, Little Man: Meyer Lansky and the Gangster Life, Boston: Little, Brown and Company, 1991. (read review)


© Klaus von Lampe, all rights reserved.
---