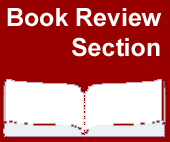 Underboss: Sammy The Bull Gravano's Story of Life in the Mafia
Peter Maas
New York: Harper Collins, 1997
308 p.


Subject, Methods, Database:
A biography of Salvatore "Sammy the Bull" Gravano, underboss of the Gambino family who turned government witness in 1991, based on interviews with Gravano.

Content:
Salvatore Gravano was born March 12, 1945. He grew up with two older sisters in the Bensonhurst section of Brooklyn, an Italian-American neighborhood of mainly blue-collar residents. A dress manufacturer financed Gravano's parents, both from Sicily, in a satellite factory of their own. They did well enough in business to afford a summer cottage on Long Island.
Because of his severe dyslexia, which was not detected by his teachers, Gravano was held back in fourth grade. To the humiliation he suffered, Gravano responded with violence. A fight with two older boys over his bike earned him the nickname "the bull". He joined a youth gang, called the Rampers, and got involved in burglaries and stealing cars.
He had to switch to another Junior High School after hitting the principal who had made a derogatory remark about Gravano's parents. At the new school he received support from a teacher and graduated. At High School, however, he was thrown out again and sent to a school for incorrigibles where he signed out on his sixteenth birthday.
Gravano's first arrest came after assaulting a police officer who had harassed him. At age 18 he was apprehended in a lumberyard during an attempted burglary. In both cases he got away with fines; although the second time only after his lawyer had said that Gravano would join the army if he stayed out of jail. In 1964 he was drafted and, after being promoted to corporal, received an honorable discharge.
In 1968, Gravano is approached by an associate of the Colombo family, Shorty Spero, who goes on record with Gravano. In the following years, Gravano continues to commit predatory crimes like store and bank robberies, but also gets involved in the management of after-hours clubs. In 1970, Gravano is asked for the first time to commit a murder on behalf of Cosa Nostra. The target is Joe Colucci, a member of Shorty Spero's crew who plotted to kill Spero and Gravano after he had heard rumors that Spero's nephew Tommy is having an affair with his wife. Indeed, shortly after Gravano kills Colucci, Tommy marries Colucci's widow.
Gravano gets married in 1971. His wife, Debbie, is 17. While still involved in crime, Gravano starts a legitimate business. He opens up a store for womens' clothes and accessories but decides to sell it when he finds out he is being cheated by one of his helpers, Ralph Spero, the brother of Shorty Spero. To avoid further conflict, Sammy, upon Shorty Spero's suggestions, switches to the Gambino family and joins Salvatore "Toddo" Aurello's crew.
Then, after his first child is born, the family moves out to Long Island where Gravano takes a job with his brother-in-law's construction business. He tells Toddo Aurello he wants to go legitimate while also staying with him. Aurello gives his okay. But soon thereafter Gravano's past catches up with him. He hears that he is wanted for a double murder committed in 1969. An informant claims Gravano and an accomplice took orders from a Colombo capo to kill two brothers over a defaulted loan. Gravano and his alleged accomplice go into hiding in Florida while trying to find out about the murder and eventually turn themselves in. To pay for his bail and his lawyer, Gravano goes on a robbing rampage for a year and a half. Finally, the case is dismissed when inconsistencies in the prosecution witness' testimony become apparent.
In 1975, the membership books of the Cosa Nostra are reopened and Toddo Aurello proposes Gravano for membership. The day of the induction, he claims, was "the biggest day of my life" (p. 85).
Gradually, Gravano gets into legitimate business again. He runs a lunchenoette and an adjacent convenience store, he opens up a new after-hours club in Bensonhurst, to help out his brother-in-law who is in financial trouble, Gravano opens up a plumbing company, and he also takes over a drywall company, profiting from his Cosa Nostra connections. Paul Castellano, the boss of the Gambino family, offers Gravano help with unions and contractors, and Louie DiBono, another made member of the Gambino family, gives him work as a subcontractor. Soon, Gravano employs 200 full-time non-union workers.
More business ventures follow. Gravano opens up another successful after-hours club and runs a large, very popular discotheque in Brooklyn.
In 1980, Gravano, on Paul Castellano's order, orchestrates the murder of John "Johnny Keys" Simone who is in battle with Nicky Scarfo for control over Philadelphia's Cosa Nostra family.
Two years later Gravano himself orders a murder. The target is a Czech-born cocaine dealer, Frank Fiala, who buys the Brooklyn discotheque along with the building and Gravano's office for 1 million Dollars. Fiala incurs Gravano's wrath when he moves into his office before paying the full amount. Gravano faces Cosa Nostra's death penalty for the unauthorized murder, but gets a pass from Castellano.
The Fiala murder remains unsolved. However, it triggers an investigation by the IRS. Gravano is charged with tax evasion and later is acquitted.
Gravano gets into a heated dispute with Louie DiBono over withheld payments for subcontracts. In a direct confrontation, Gravano threatens to kill DiBono, which brings him before the family hierarchy again. And again, Gravano's life is spared.
In 1985, Gravano is approached by Angelo Ruggiero, a close friend of John Gotti's, about a plot to remove Paul Castellano as boss of the Gambino family. Gravano consults with Frank DeCicco, a member of the Gambino family who is respected by both factions, and the two agree to side with Ruggiero and Gotti and to wait how they will do as the new leadership, to possibly remove them after one year. The conspirators get tacit consent from the Colombo and Lucchese families and decide not to approach the Genoveses. Two weeks after the murder of Castellano and his new underboss Tommy Bilotti in December 1985, all captains of the Gambino family meet and Frank DiCicco nominates John Gotti for boss who is elected unanimously and declares DiCicco his underboss while Joe Gallo remains consigliere. Soon after, Gravano becomes captain of Toddo Aurello's crew, who steps down because of old age. In April 1986 DiCicco is killed by a car bomb. Gravano claims that the murder was ordered by Vincent "The Chin" Gigante and Anthony "Gas Pipe" Casso with the knowledge of members of the Castellano faction inside the Gambino family.
Gravano arranges the murder of Robert DiBernardo on orders of John Gotti who is held without bail awaiting trial on RICO-charges. When co-defendant Angelo Ruggiero's bail is revoked, Gravano becomes acting boss until Gotti's release. Gotti beats the case after Gravano bribed one of the jurors. Following the murder of DiBernardo, Gravano takes over as the link between the Gambino family and Teamsters Local 282. Using his position in the construction business, Gravano forms a company for general contracting which is sought after because he can guarantee good quality and the solving of any problems with unions and competitors.
In 1987, Gravano is first appointed acting consigliere and then consigliere.
Gravano obtains permission to kill his old friend Louie Milito for backbiting, and two other members of his crew who got hooked on crack. On orders of Gotti, he also supervised or set up a number of other murders.
In October 1990, after becoming underboss, Gravano goes into hiding in the Pocono Mountains to run the Gambino family while John Gotti is in detention for the trial of the Castellano murder.
On 11 December 1990, Gravano and Gotti are arrested at a meeting at the Ravenite Social Club in Manhattan on multiple RICO-counts. At a bail hearing a few days later surveillance tapes are played which "portrayed Gotti as a long-suffering boss saddled with a mad-dog killer", Gravano (p. 277). Gravano fears that Gotti could use the tapes to lay most of the blame on him. After Gotti refuses his request to move for a severance of his case, on 10 October 1991, Gravano sends word to his FBI case agents that he wants to talk. He agrees to testify in the trial against Gotti, which ends with life sentences without parole, and numerous other trials against Cosa Nostra members. Gravano himself is convicted but by the time of the writing of the book he is already released from prison and has also left the witness protection program.

Assessment:
"Underboss: Sammy The Bull Gravano's Story of Life in the Mafia" is actually more an autobiography than a biography. Peter Maas makes no visible effort to add a critical perspective to what Gravano has told him. The result is a well-structured, information rich but also annoyingly self-righteous account of Gravano's private, business and criminal life that, the readers are told, culminated in a clash between "John Gotti's Cosa Nostra" and what Gravano claims he himself represented, "the true Cosa Nostra" (p. 272).

Overall Evaluation:
One of the better gangster biographies even though Gravano's self-righteousness, which remains unchallenged by Peter Maas, is annoying.


Further Reading:
Blum, Howard, Gangland: How the FBI Broke the Mob, New York: Simon and Schuster, 1993
Cummings, John, and Volkman, Ernest, Goombata: The improbable rise and fall of John Gotti and his gang, Boston: Little and Brown, 1990
Davis, John. H., Mafia Dynasty, New York: Harper Collins, 1993
Franceschini, Remo, A Matter of Honor: One Cop's Lifelong Pursuit of John Gotti and the Mob, New York: Simon and Schuster, 1993
Morselli, Carlo, Career opportunities and network-based privileges in the Cosa Nostra, Crime, Law and Social Change, 39(4), 2003, 383-418
Mustain, Gene, Capeci, Jerry, Mob Star: The Story of John Gotti, Indianapolis: Alpha Books, 2002 (read review)


© Klaus von Lampe, all rights reserved.
---