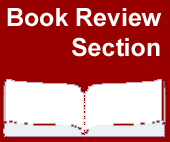 Mob Star: The Story of John Gotti
Gene Mustain and Jerry Capeci
Indianapolis: Alpha Books, 2002
378 p.


Subject, Methods, Database:
A journalistic biography of John Gotti, former boss of the Gambino family.

Content:
John Gotti was born in New York City on 27 October 1940 as the 5th of 13 children of a low-earning construction worker and his wife.
When Gotti was in fourth grade his family moved from the South Bronx, then a working-class area of apartment complexes, to Sheepshead Bay, Brooklyn. At the age of 16, he dropped out of high school and became a full-time member of the Fulton-Rockaway Boys street gang. A year later, a gang fight led to his first arrest. Charged with disorderly conduct the case was eventually dismissed. More arrests followed for burglary, disorderly conduct and unlawful assembly when he got caught in a raid on a gambling joint; but again without serious consequences. He received a $200 fine and a 60-day suspended sentence.
John Gotti remained a novice at crime and was forced to take on a legitimate job operating a garment-pressing machine in a Brooklyn coat factory. He met Victoria DiGiorgio, the daughter of a sanitation worker, who had dropped out of high school in her senior year. They had their first child in 1961, soon to be followed by two more children after their wedding in 1962. In the meantime John Gotti had begun work as a truck driver's helper, a job which allowed him to learn how to value goods and how shippers and warehouses operated.
John Gotti served his first jail term, 20 days for being apprehended in a stolen car, in 1963. Three years later, in 1966, he spent several months in jail after pleading guilty to attempted theft which cost him his job with the trucking company. Without legitimate employment, John Gotti, at the age of 26, became a professional hijacker. He operated out of a social club, the Bergin Hunt and Fish Club, under the tutelage of Carmine and Daniel Fatico, two adult-gang members of the Rockaway Boys and connected to the Gambino crime family. In 1969, Gotti, by now the father of four children, was sent away to Lewisburg federal penitentiary to serve a four year sentence for cargo theft at JFK international airport. After his release, and after Carmine Fatico was indicted on loan-sharking charges, John Gotti, at age 31, became acting captain of the Bergin crew, even though he was not yet formally inducted into Cosa Nostra. He reported to Neil Dellacroce, and, when Dellacroce went behind bars, directly to family boss Carlo Gambino himself. At that time, Gotti's financial situation had improved. He had acquired interests in a motel and a Chinese restaurant, he was the hidden owner of a Queens disco and he ran gambling and loan-sharking operations.
In 1973 Gotti participated in the murder of James McBratney, the member of a gang that specialized in robbing and kidnapping bookmakers and loan sharks. The murder was ordered after a nephew of Carlo Gambino's had been kidnapped and found dead. Taking part in the McBratney killing eventually meant for Gotti another two years in prison, but it also made him eligible for Cosa Nostra membership. After Carlo Gambino died, after 'the books were opened' and after serving his time for the McBratney murder, John Gotti was 'made' in 1977.
In the neighborhood around 101st Avenue in Ozone Park, where the Bergin social club was now located, Gotti gradually became a celebrity: some residents began saluting him by alerting the club to the presence of undercover detectives. While his income increased - he was said to have $100,000 in loans 'on the street' - Gotti's gambling became worse, losing big at the track and on sports contests. Members of his crew were less well off in the first place, they could not even afford to play the daily number. Gotti cut back on his gambling only after Frank Guidici, who ran the Bergin bookmaking operation, complained he wasn't making any money because he had to cover Gotti's personal losses with other bookmakers.
On a spring day in 1980, Gotti's youngest son, Frank, was killed by a neighbor in a traffic accident. Four months later, the neighbor, John Favara, disappeared without a trace. According to an informant, Gotti had not initially planned to take revenge, but changed his mind when he was told that Favara had allegedly been speeding and had jumped a stop sign before striking the boy.
In early 1982 the FBI launched an investigation into drug trafficking that involved as key players brother Gene Gotti and John Gotti's close friend since Rockaway Boys days Angelo Ruggiero. Bugs were planted in Ruggiero's house and produced a wealth of evidence. Although John Gotti was not directly implicated on tape and consequently was not indicted along with Gene Gotti, Angelo Ruggiero and others linked to the Bergin crew, he was on the spot as far as Paul Castellano, the new boss of the Gambino family, was concerned. He felt that Gotti was either involved and thus had violated the Cosa Nostra ban on drug trafficking, or he had failed to control his crew. The conflict between Castellano and Gotti's faction, under the leadership of Neil Dellacroce, escalated when Castellano unsuccessfully tried to pressure Ruggiero into turning over the incriminating surveillance transcripts he needed to prepare his own defense in the upcoming Commission trial, a RICO case directed against the entire leadership of New York's five Cosa Nostra families. Paul Castellano and his newly appointed underboss Thomas Bilotti were murdered on 16 December 1985. The double murder was orchestrated by John Gotti and Sammy Gravano who soon thereafter would become boss and consigliere, respectively, of the Gambino family.
In the meantime John Gotti had legal problems of his own. In 1984 a grand jury returned an indictment against Gotti on felony assault and theft charges a few days after he had a run-in with a repairman over a double-parked car. In March of 1985 he was indicted on RICO charges. The predicate offenses included two hijackings and the McBratney murder. The prosecution, lead by young Diane Giacalone, relied heavily on testimony from turncoats who the defense under the leadership of Bruce Cutler vigorously tried to discredit. While the government's case was assessed to be weak from the beginning, it was doomed when one of the jurors reached out to Gotti and promised to prevent a conviction. In March of 1987, one year after the trial began, the jury found John Gotti 'not guilty' on all counts. In the previous year, Gotti had already been acquitted in the felony assault case after the assaulted repairman declared he could not identify his assailant in the courtroom.
The legal victories earned Gotti the nickname "Teflon Don" and boosted his celebrity status. When Gotti visited a resort clubhouse at Williams Island, actor-comedian Eddie Murphy and movie star Sophia Loren reportedly stopped by to say hello and congratulate him.
As boss of the Gambino family, Gotti moved his headquarters to the Ravenite social club in lower Manhattan, making himself a target for extensive law enforcement surveillance. By 1989, at least nine men were meeting secretly with agents about Gotti and bugs were planted inside the Ravenite, in the adjacent hallway and in an upstairs apartment where Gotti held conferences with his closest underlings. On the tapes, Gotti admitted approving murders and discussed the hierarchy of the Gambino family; enough to indict him on racketeering charges again. But he was also caught on tape accusing Sammy Gravano in his absence of hoarding money and opportunity for himself and thus of creating a situation similar to the one that led up to the murder of Paul Castellano. This prompted Gravano, after he had a chance to review the transcripts following his and Gottis arrest in December 1990, to strike a deal with the prosecution. The RICO trial that began in January of 1992 had no resemblance to its predecessor of 1986. The judge disqualified attorneys Bruce Cutler and Gerald Shargel from representing Gotti and Gravano because they were too involved in the taped evidence to properly defend their clients, and he sequestered the jury, a first in Brooklyn federal court history. With a combination of incriminating tapes and the witness testimony of Sammy Gravano, the prosecution's case proved airtight. After deliberating for only fourteen hours, on April 2, 1992 the jury found Gotti guilty on all counts. Federal guidelines required the judge to give Gotti multiple life terms in prison without chance of parole. Within hours after sentencing on June 23, 1992, John Gotti was on his way to the federal penitentiary in Marion, Illinois. Six years later he was diagnosed with throat cancer. He died on June 10, 2002.

Assessment:
The first edition of "Mob Star" appeared in 1988. This new, 2002 edition covers the developments until after Gotti's conviction in 1992, and, in an epilogue, provides an update on some of the key persons mentioned in the book. Particular attention is given to Victoria Gotti's career as a writer, suggesting that her novels would not have been published if it had not been for her father's name. Finally, in a last minute postscript, information on Gotti's death has been included in the book.
The original chapters have apparently remained unchanged in content and form. Information on the events discussed in the first edition that has become available after 1988 has not been used, and the name "Lucchese" is still consistently misspelled "Luchese".
This journalistic account is primarily based on law enforcement records, surveillance tapes and observations made in court. About one fourth of the book is directly devoted to the three main trials against John Gotti, and much of the remaining pages deals with the events leading up to these trials. What details the book reveals about Gotti's daily life, the structure and activities of his crew, the Gambino family and Cosa Nostra, is primarily derived from two key informants, Wilfred "Willy Boy" Johnson and William (Billy) Battista.
"Mob Star" is not so much "The Story of John Gotti" as the story of how this "individual of average intelligence" (p. 100) with a "ceaseless need to stroke himself" (p. 338) who "tried living an impossible life" (p. xx) could become such a media personality. The death of Frank Sinatra, the authors note, "didn't get near the attention Gotti's did" (p. 361). Mustain and Capeci critically reflect their own role in the creation and exploitation of Gotti's notoriety in the prologue and try to provide an answer in the postscript: "(H)e looked, sounded, and acted like a gangster, and with such enthusiasm that we all became at least interested in his story, if not captivated. Our expectations come from our gangster movies, and Gotti was right off the big screen" (p. 361).

Overall Evaluation:
"Mob Star" provides a good-to-read introduction to the main events in John Gotti's notorious life and presents some interesting details about the activities and structure of the Gambino family and Gotti's crew. At the same time, with its story within the story, this 2002 edition of the book raises the important issue of the interplay between the media and gangsters.


Further Reading:
Blum, Howard, Gangland: How the FBI Broke the Mob, New York: Simon and Schuster, 1993
Cummings, John, and Volkman, Ernest, Goombata: The improbable rise and fall of John Gotti and his gang, Boston: Little and Brown, 1990
Davis, John. H., Mafia Dynasty, New York: Harper Collins, 1993
Franceschini, Remo, A Matter of Honor: One Cop's Lifelong Pursuit of John Gotti and the Mob, New York: Simon and Schuster, 1993
Maas, Peter, Underboss: Sammy The Bull Gravano's Story of Life in the Mafia, New York: Harper Collins, 1997 (read review)


© Klaus von Lampe, all rights reserved.
---