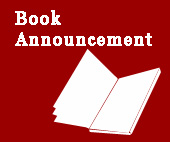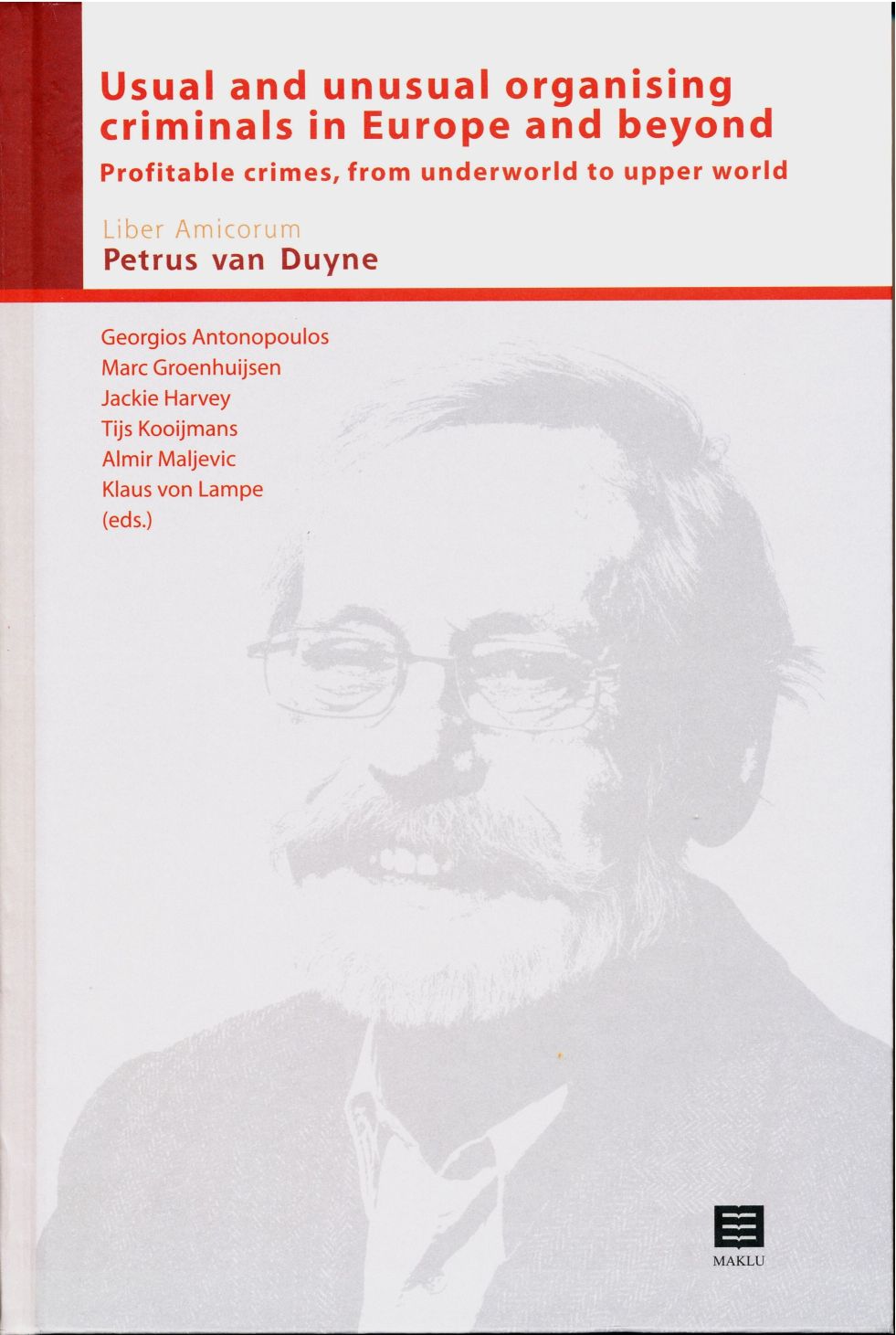 Georgios Antonopoulos, Marc Groenhuijsen, Jackie Harvey, Tijs Kooijmans, Almir Maljevic, and Klaus von Lampe (eds.)
Usual and unusual organising criminals in Europe and beyond: Profitable crimes, from underworld to upper world - Liber Amicorum Petrus van Duyne
Apeldoorn: Maklu, 2011
306 p.
ISBN 978-90-466-0429-8







Abstract:
This edited volume contains a selection of peer-reviewed papers in honor of Petrus van Duyne. Georgios Antonopoulos, Rob Hornsby and Dick Hobbs present a study on Nigerian street sellers of counterfeit DVDs and CDs in Greece. Bojan Dobovsek and Jure Skrbec examine the impact of corruption on the Rule of Law in Slovenia. Nicholas Dorn and Michael Levi discuss government responses to the ABACUS case involving Goldman Sachs. Marc Groenhuijsen and Tijs Kooijmans retrace the developments of financial investigations and confiscation orders in the context of Dutch criminal law. Jackie Harvey critically reviews threat imagery of money laundering. Matjaz Jager analyzes the Zemono Building Cartel scandal in Slovenia. Anna Markovska and Alexey Serdyuk examine trends in the Ukrainian underworld. Thomas Naylor discusses the international anti-money laundering regime. James Newell investigates the link between crime and corruption in the UK and Italy. Vesna Nikolic-Ristanovic presents a study of 45 convicted human traffickers in Serbia. Brendan Quirke and Alan Doig assess the framework to combat EU fraud in Bulgaria. Miroslav Scheinost compares media imagery with available data on organized crime in the Czech Republic. Friedrich Schneider reviews data and estimates on the financial flows of transnational crime. Melvin Soudijn and Sander Huisman investigate deliberate criminal migration among British criminals in the Netherlands and Dutch criminals in Spain. Richard Staring explores the fate of unaccompanied minor asylum seekers leaving for unknown destinations. Gudrun Vande Walle discusses gendered responses to corruption. Barbara Vettori and Marco Zanella examine the legal framework for confiscating proceeds from corruption in Europe. Klaus von Lampe reviews the use of models in the study of organized crime.




---
Cross-border Crime book series | Organized Crime Book Reviews | Organized Crime in the U.S. | Organized Crime in Germany | home | Index | Links | e-mail